Uredite prostor za učenje i za odmor! Novi grad, novo okruženje, novi ljudi i obaveze. Sve ovo odjednom može biti previše za mladića ili devojku koja se prvi put osamostaljuje. Ključni faktor predstavlja prostor u kom ćete boraviti, bio to stan, soba ili studentski dom. Ono što možda niste znali je da ne morate trošiti veliku količinu novca kako biste stan ili sobu obnovili i osvežili. Učinite da se osećate kao kod kuće i odagnajte stres.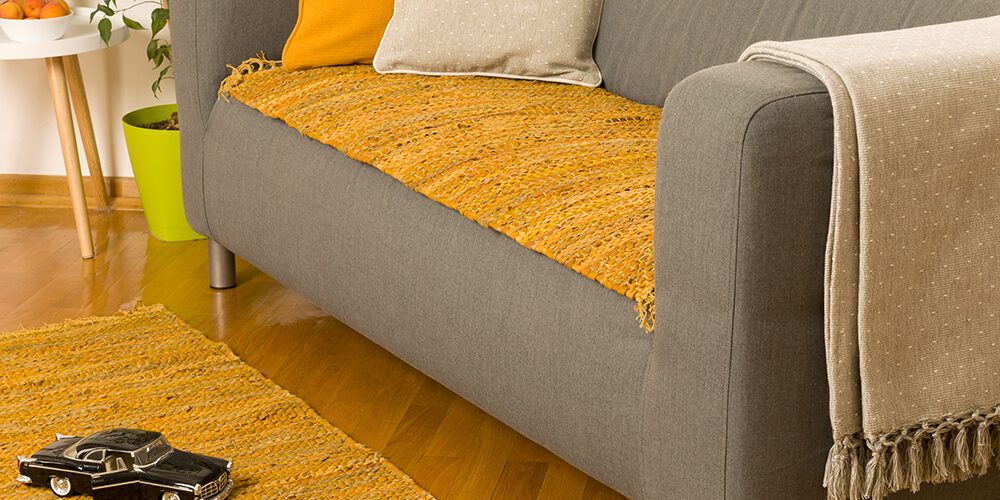 Sagledajte situaciju
Prvi korak ka pronalaženju rešenja u svakoj situaciji jeste stati i sagledati u kakvoj se situaciji zapravo nalazite. Da li je raspored u sobi optimalan? Da li u njemu možete da zamislite sebe kako spremate ispit? Ne ustručavajte se da ga prilagodite svom ukusu i svojim potrebama.
Optimizujte raspored
Bitno je da radni sto, ukoliko ste navikli da čitate i učite za stolom, bude dobro osvetljen. Dakle - ne okrećite leđa prozoru, jer čitanje sa nedovoljnim osvetljenjem dovodi do naprezanja očnih nerava i umanjiće Vašu produktivnost. U idealnoj situaciji, radni sto je okrenut ka prozoru, a da pritom ne zaklanjate svetlost lustera, odnosno plafonjere. Čim vam se učini da Sunce zalazi, upalite svetlo u sobi, bez obzira što je napolju još uvek dan i primetićete rezultate.
Razmotrite šta je potrebno promeniti
Šta je to što Vam se ne dopada? Šta vam "bode oči"? Ne dozvolite da Vas išta omete na putu ka cilju! Da li je u pitanju krevet, zavesa, jastučnice ili nešto četvrto? Zapamtite, sami ste odgovorni za sve sto vam se u životu dešava. Ukoliko pristanete na kompromis, neka to bude neka Vama nebitna stvar. Ali ukoliko je u pitanju Vaša produktivnost ili duhovni mir, kompromis jednostavno nije opcija. Napravite spisak stvari koje biste promenili, čak i ako su u pitanju "sitnice". Dok sastavljate spisak važno je da zapamtite da nećete i ne morate sve to i da menjate. Kada ste to uradili, stavke sa spiska poređajte po prioritetima, počev od one koja Vam najviše smeta.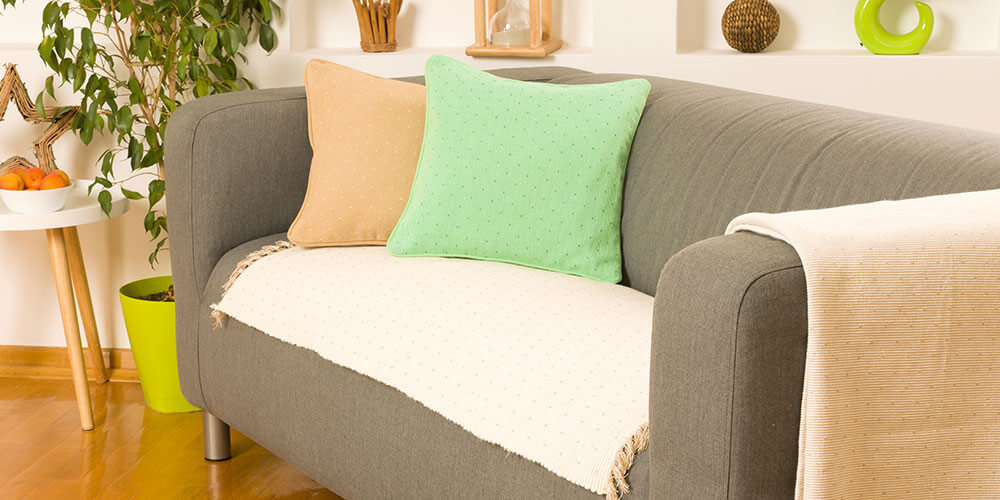 Deljenje prostora sa još nekim
Naravno da u većini slučajeva nećete biti sami u stanu ili sobi u kojoj stanujete. Zato je važno da usaglasite svoje ideje sa cimerom ili cimerkom. Zamolite ga/je da izdvoji vreme i učini isto što i vi. Neka zapiše ili navede ideje koje ima za zajednicki prostor, a vi ih saslušajte. Nakon toga iznesite svoje ideje i argumente. Sada je red na kompromise koje smo spomenuli. Ukoliko je njima važno da ovo bude ovde ili ono onde, a Vama ne narušava unutrašnji mir, onda zašto da ne? Bitno je da u novom domu vlada dobra atmosfera i da ste u dobrim međuljudskim odnosima.
Nekoliko predloga za prostor koji će upotpuniti Vaš unutrašnji mir:

Odabir boja
Ukoliko preferirate svetlije boje, imate sreće! Studije su pokazale da svetle boje poput žute podižu nivo koncentracije, a pritom stimulativno deluju na Vašu moždanu aktivnost i psihu. Trebate izbegavati blede nijanse. One čine da Vam se mučni i dosadni zadaci učine još dosadnijim. Ukoliko je prostorija koju preuređujete prostorija za odmor, onda je dekorišite mirnijim bojama kao sto su zelena i plava.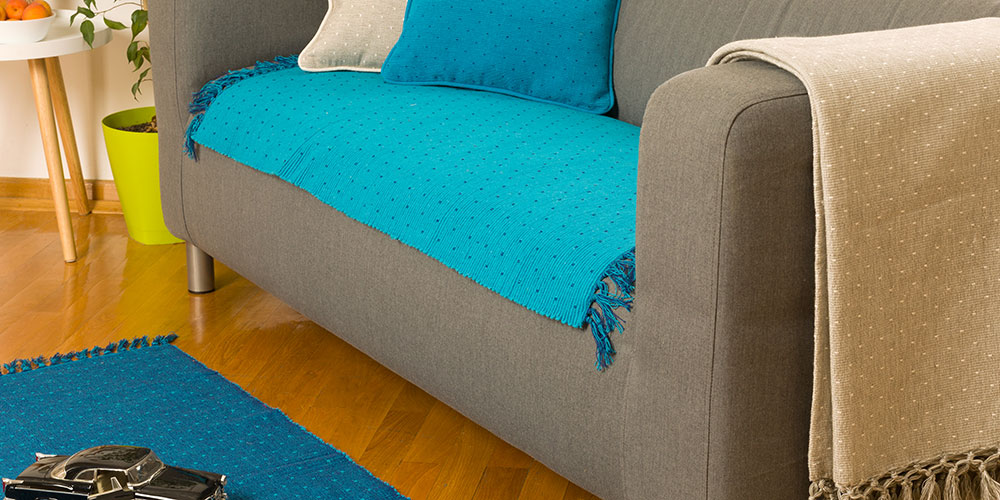 Izbor zavese
Kratke zavese, prozirne ili svetlih nijansi su nešto što moze pozitivno uticati na Vaš učinak. Setite se da smo spomenuli da vam je potrebno dobro osvetljenje radi učenja i izvršavanja predstojecih obaveza. Osim toga, ako se probudite u prostoriji obasjanu Suncem imaćete više energije u startu, za razliku od zamračenih prostorija.

Pristupačna cena
Znamo da sve ovo zvuči kao previše. Sigurno nećete baš sve u svojoj sobi menjati. Ako je to potrebno, onda bolje potražite drugi stan. Uz sitne korekcije i pristupačne cene učinićete svoj životni prostor pogodnim za Vas boravak. Mi vam pružamo savete, a odluka je na Vama koje ćete izmene napraviti.
Sitne dekoracije
Kako bi Vaša soba odisala toplinom i životom, ukrasite je sitnim dekoracijama u vidu cveća, suvog cveća, ukrasnih kamenčića i slično. Preporučujemo da u svom vidokrugu držite sliku svoje porodice i bližnjih jer pospešuju lučenje hormona sreće poput dopamina i endorfina koji pomažu u ublažavanju osećaja anksioznosti i depresije, a motivišu da ostvarite svoje želje i ciljeve. Takođe, kada Vam je teško, pomoćiće Vam da se setite zašto ste zapravo tu i dati snagu da nastavite dalje.

Zaključak
Sami odlučujete koje ćete izmene u svom novom domu napraviti i bez trošenja velike količine novca možete je učiniti onakvom kakvom želite. Imajte na umu svoju listu prioriteta. Ne morate menjati sve odjednom. Sada kada znate kako prostor možete prilagoditi da se osećate ugodno i da bude Vaša kuća daleko od kuće, imaćete na umu jednu brigu manje.